The S.B. Patil Group, a renowned name in Karnataka, is widely respected for its dedication, contacts and customer satisfaction.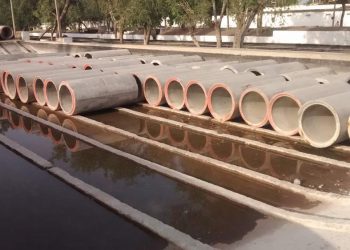 Rapid solutions to the most complex business challenges with cooperative process-driven.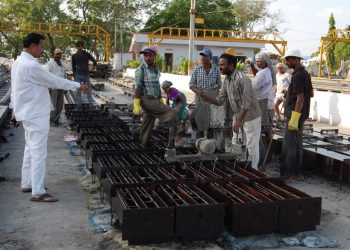 All our activities are perfectly coordinated because of our teamwork and dedication to excel in our work.
Industries
Electrical Distribution
Transformers
Kailash Transformers Pvt. Ltd is an ISO 9001:2008 Quality Certified Company and one the leading manufacturers and suppliers of Distribution transformers between the range of 25kVA Conventional and Star Rating to 1500 kVA.
Bentonite Clay And
Fullers Earth
Located in the 7 acres of land near Aurad (B), S.B. PATIL MINERALS PVT LTD, A unit of S.B. PATIL GROUP, Gulbarga is a Manufacturer and Exporter of Bentonite Clay and Fullers Earth, Raw Granular's of different sizes & Calcium Bentonite products.
RCC Hume
Pipes
S.B. Patil Group has Three "RCC Hume Pipes" manufacturing units – well equipped with the standardized plant and machinery. The specification for the concrete and steel are adopted according to the Indian Standard specification for manufacture Pipes.
Educational
Institutions
The founder Late. Dr. Galangalappa .B. Patil formed the Chandrakant Galangalappa Patil Memorial Public Charitable Trust with the vision of imparting quality education which was the need of the hour.
Dealer of Indian Oil
Corporation LTD
S.B. Patil Group's authorised dealer of India Oil Corporations Ltd, located at the prime place of Gulbarga is having more than 40 years of experience in dealership and customer delights.
SB Patil
Warehouse
The group has two warehouses among one is attached to Kailash Transformers Pvt Ltd which has given to South India's largest logistics and Media company VRL Group Ltd is which 25000 sq. ft spacious.
Would you like to speak to one of our financial advisers over the phone? Just submit your details and we'll be in touch shortly. You can also email us if you would prefer.
S B Patil Corporate Office
POST BOX NO. 124, NEHRU GUNJ, KALABURAGI - 585104,
KARNATAKA - INDIA.
S B Patil Minerals
No. 124, Nehru Gunj
Gulbarga, Karnataka - 585104, India.

+(91)-9880507777 / 9008633977